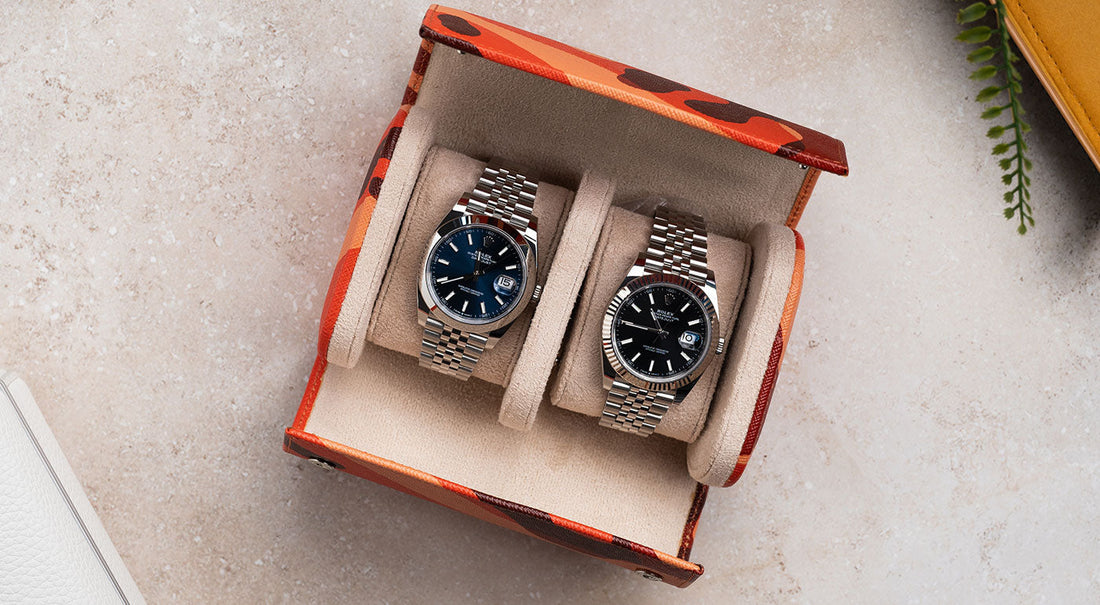 Personalized Travel Watch Case
On the hunt for a personalized travel watch case? Keeping a watch safe is potentially one of the biggest concerns for every owner. This is particularly true for anyone who fancies having a steady rotation of timepieces. For travelers, a personalized watch case is a handy investment. There are plenty of timepiece cases out there. However, the design chosen is usually pegged on several factors, such as storage capacity and aesthetics.
For starters, what is a watch box? It is an object used to protect your watch when it is not in use. This item is handy for individuals who own several watches and want to keep them in the best possible condition.
Why a Personalized Travel Watch Case?
Anyone who invests in a quality watch understands the value of keeping it safe. A watch box is a must-have for anyone who loves executive timepieces. These accessories are not only handy for traveling or display purposes, but they also play a vital role in keeping your watches safe when they are not being worn.
There is no better way to show how much you care about a watch than having respect for it. Just as there are countless watch designs, so are there travel cases. It is always advisable to sift through the available options and pick what works best for you, preferably a customized piece. Read through to see why you should consider investing in a personalized watch travel case.
Travel Watch Case​​
A Personalized Travel Watch Case For Protection
Spills, suitcase damage, and carry-on mishaps are everyday happenings when traveling. The last thing you wish to experience is a shampoo leaking or having a belt scratch your timepiece when you pack it and other items together. By acquiring a quality case made just for you, issues such as bumps, scratches, spills, stains, and further travel damage should be a thing of the past. 
For Organization
Personalized watch cases encourage organization, especially for persons with multiple timepieces. Suppose you are one of those people who love having various options for any reason. In that case, investing in custom watch cases will help you stay organized. In addition, you can use your travel watch box for a lot more than just being a home for your timepieces. It can be a place to store your favorite accessories or jewelry. 
For Convenience
Custom travel watch cases offer convenience and luxury. Investing in a personal piece will save you the inconvenience of having to overload your spouse or partner's watch box. In addition, they make for a great display of your precious watches at the same time they're keeping them safe!
If you are an avid watch collector, it is evident that you would want to invest in a premium box to protect your pieces. Luckily, the options are vast. We have a great selection of watch cases where you can certainly find one that fits your personal style and needs!
Rolex Day-Date Puzzle Dial - Which Celebrities Own It
These timepieces, available in white, rose, or yellow gold, feature jigsaw-inspired enamel...