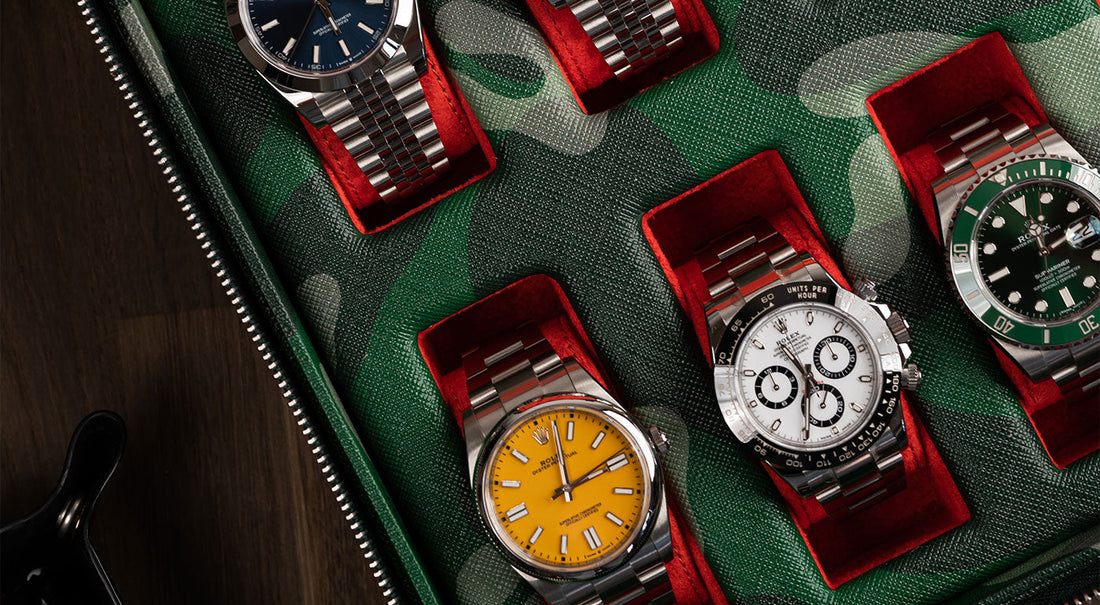 How to Choose an Elegant Custom Watch Case
Having a beautiful place to showcase and store your precious timepieces is very important. When you spend a lot of money on the things you love, you want to find the best way of showing them off. That's why you should choose a Custom Watch Case from IFL Watches.
It's one of the most elegant ways of adding a touch of your unique personality to your timepieces. But, where do you start with choosing one? 
There are a number of things you need to keep in mind. Let's explore some of the most important factors to consider for a beautiful custom watch case.
Colours
Whether you like bright and vibrant colours, or subtle and cool hues, when you get a custom watch case, the choice is yours. You're able to pick the exact shades of grey, yellow or red that you want. This is important if you're someone who believes in sticking to specific colour schemes when it comes to fashion and accessories.
It's not just about the exterior, the interior colours matter just as much. You might want to choose a black velvet interior to contrast a shiny silver watch, for example.
Material
Durable materials are important for any type of watch case. When you have a custom one made, you're free to pick the type of interior and exterior materials you want. If you live in a coastal city, you might want a watch case that'd durable against salty air, for example.
Then, make sure that the interior materials are just as luxurious as the exterior. Smooth velvet and luxurious silk are some of the most popular.
Size
How many watches do you want to keep in your custom watch case? This is an important question to answer as it'll determine how big the case should be. If you have one watch and only want a case for it, then you can get a compact, but beautiful case. However, if you have several timepieces or plan on expanding your current collection, the bigger custom watch case will suffice.
Personal touches
Then, of course, there are some unique additions that make a custom case truly only yours. You can add personal touches that show off your personality or details about your life. This can be an engraving or a special exterior pattern on the case.
The inside can also feature a special type of cloth that represents your culture, nationality or even favorite movie. Whatever these personal touches are, you have the chance to truly make the watch case yours and only yours.
Conclusion
At the end of the day, a custom watch case can represent who you are and what you stand for. Your timepieces are worth a storage space that reflects their true value. Adding unique touches with personal messages to yourself and where you come can evoke pride in your assets. Whether as a way to spoil yourself or as a gift for a loved one, a custom watch case is something worth considering.
A Closer Look at Kim Jong Un Watch Collection
Discover the enigmatic watch collection of North Korea's leader, Kim Jong Un....