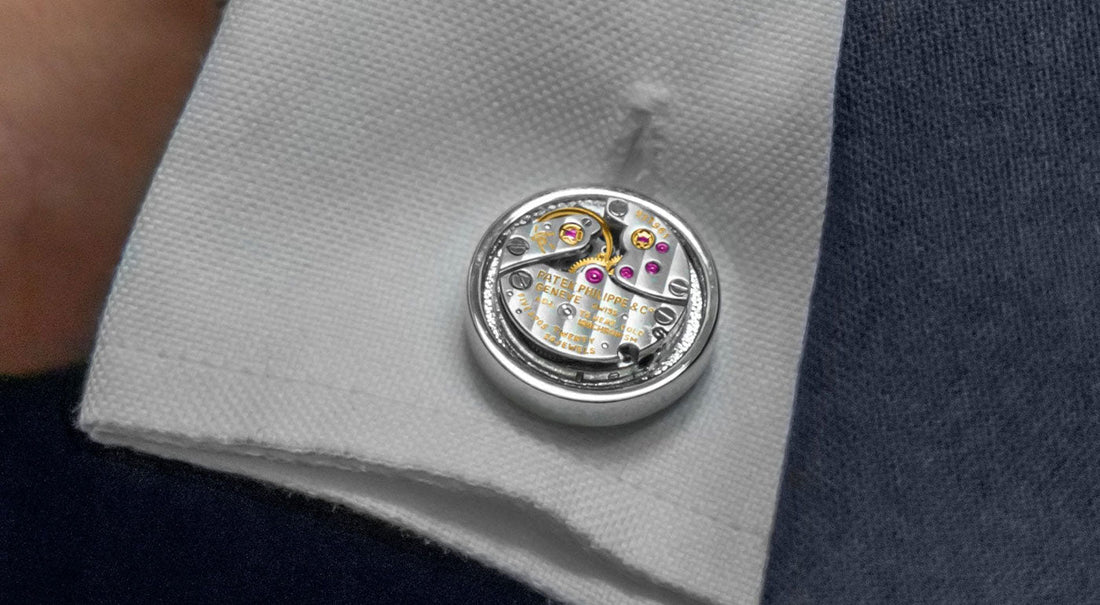 Wearing a Piece of Watchmaking History: Patek Philippe Watch Cufflinks
If you are into watches or not, you have probably heard the name Patek Philippe before. 
Patek Philippe was founded in Geneva in 1839 by Polish watchmaker Antoni Patek and his friend Franciszek Czapek. The company was called Patek, Czapek & Cie and they produced pocket watches. After a couple of years, in 1845, the two friends separated due to disagreements. However, later the same year, the french watchmaker Adrien Philippe joined the company called Patek & Cie.

In 1851 the company name was officially changed to Patek, Philippe & Cie.
The interesting part of the brand's history, in my opinion, starts in 1932 when the swiss Stern family acquired the company. Patek Philippe has stayed with the Stern-family ever since. 

The same year as the Sterns acquired the company, the legendary Calatrava ref. 96 was born and the Calatrava series has been a core in the Patek Philippe collection ever since.
In the following years, Patek Philippe produced many legendary watches and were known for their sophisticated design, amazingly finished and complicated watches and their overall superb quality. Some of the references produced during the 50s to 70s that are highly sought after today is, for example, the ref. 1518, ref. 1563, ref. 2499, ref. 3448 and of course, the 3700. The 3700, better known as the Nautilus, was designed in 1976 by the legendary designer Gerald Genta. 
From the watchmaker that has brought us legendary watches such as the Nautilus and the Ellipse we are proud to introduce a fine pair of Watch Movement Cufflinks. 
Patek Philippe Watch Cufflinks
Dating back to the late 1950's, these cufflinks are made from the Patek Philippe calibre 13.5-320PM. The calibre is manual wound and features the Gyromax balance wheel that was used in Patek Philippe wristwatches.
The cufflinks are sized at 17mm, which is a sophisticated size that makes them ideal to wear as cufflinks. The movements are beautifully finished with Geneva stripes or Côtes de Genève.
With these Patek Philippe watch movement cufflinks, you will have a piece of undeniable horological history from one of the worlds most prestigious watchmakers in your cuff. History moves on with you. 
Rolex Day-Date Puzzle Dial - Which Celebrities Own It
These timepieces, available in white, rose, or yellow gold, feature jigsaw-inspired enamel...