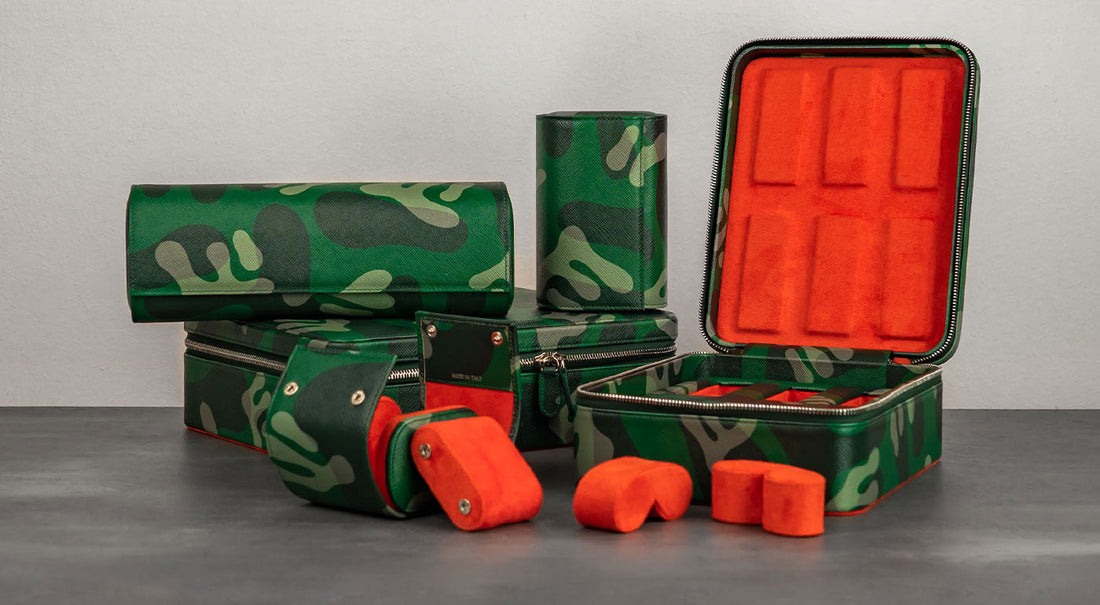 A Green Watch Case That Shouts Elegance and Style
A Green Watch Case That Shouts Elegance and Style
Looking for a green watch case for your precious watches? Watches are among high-end items that exude elegance. As is the case with any valuable item, it is critical to safeguard it by storing it securely. A watch case is an essential item that helps individuals to protect their expensive watches. It maintains the watches in perfect condition. 
The case protects valuable watches from dirt, scratches, or getting misplaced. In general its just a good idea to have a proper watch case when you are a watch enthusiast. You don't want your precious new wrist watch getting scratched while in storage!
Additionally, the watch case turns the timepieces into displays. It highlights and pleasingly organizes them. A green watch case also makes it simple for a person to choose a watch quickly when they wish to wear one. The use of this accessory has many advantages.
Green Watch Case for you Rolex Watches
The common thread running through Rolex's history is quality. Their excellence lies in the movement, case, and bracelet and the quality of the watch's associated services over time. Rolex's philosophy translates into unrivaled quality standards. Such a fixation with quality stems from a firm belief in customer satisfaction. At Rolex, the customer is at the center of all decisions and processes.
A watch case for your Rolex Watch is an essential part of the buying process as it keeps your watch secure – and provides a beautiful display. Our green watch cases are designed to store up to ten of your watches and are especially popular with Rolex Watch owners. The exterior is made out of green camo Saffiano leather with a bold Blood Orange Alcantara®️ interior.
The unique cushion shape gives great flexibility for different wrist sizes, and they are handmade in Tuscany Italy. A perfect choice if you're looking for a quality green watch case!
If you are looking for a smaller green watch case we also offer one that is made for up to six watches. It's just as detailed as the bigger model, we want the watch holder we provide for you to be a part of your life for a long time ahead!
Alternatives to Green Watch Case
If you're looking for something different than a green watch case we can offer that too. If you like the camo design of our exclusive green watch cases, there is also models in blue and orange. They also come in a size of six watches, or the bigger model with room ten watches.
If you're looking for something a bit more discreet, we also have our popular model Mackenzie Watch Case that comes in a few different colors and with storage for ten watches.
Our selection of watch boxes are handcrafted in Italy by expert leather craftsmen. They have genuine Saffiano leather exterior and beautiful Alcantara®️ interiors. They're made to last a lifetime and are scratch resistant and water repelling! Buy it for yourself or for someone you know who is also a watch enthusiast!
Rolex Day-Date Puzzle Dial - Which Celebrities Own It
These timepieces, available in white, rose, or yellow gold, feature jigsaw-inspired enamel...