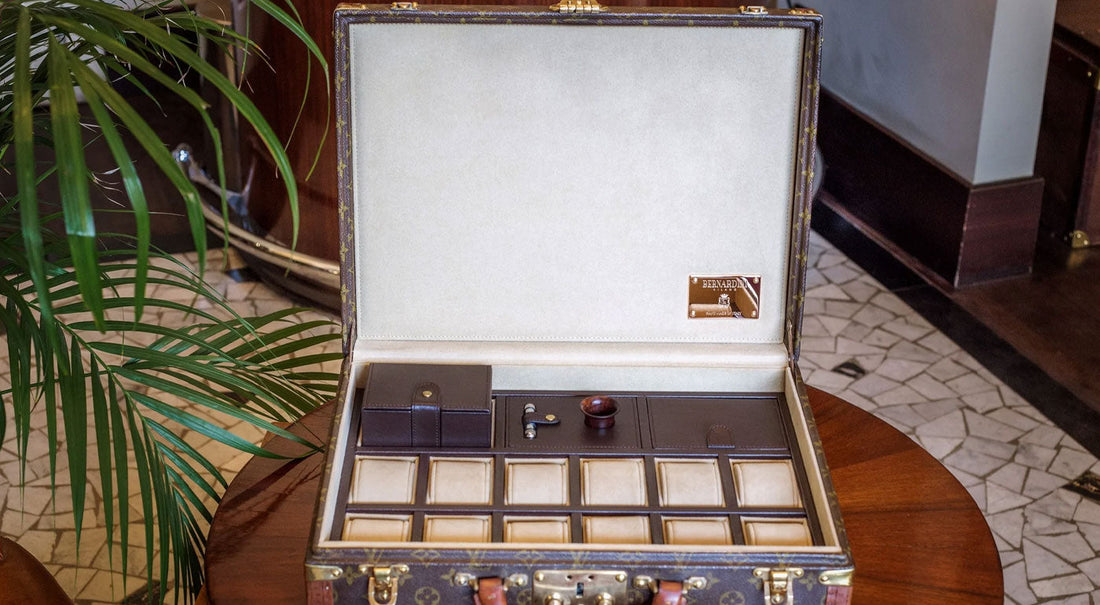 If you have more than one watch and are proud of your collection, you will need a place to keep them. Keeping all of your watches in their boxes is not convenient and makes it easy to forget about some of them. You also don't want your valuable watches to be jumbled up in a drawer, where they could get damaged or scratched by rough surfaces. A watch case is the best way to keep your whole collection neat, organized, and safe, both at home and when you're out and about. You can find your favourite briefcase here at IFL Watches. 
All Your Watches in One Place
Watch cases are the best way to keep all of your watches in one place. The materials of the case are especially important since a good watch case needs to be both strong enough to keep the watches inside safe and soft enough to protect them from damage. Because of this, leather watch cases are a great choice. Leather is a natural material that is both strong and soft to the touch.
Materials and Design of the Briefcase for Watches
In terms of the case, watch case frames should be strong but not too heavy. Aluminium and carbon fibre are good choices for these qualities. Carbon fibre is one of the strongest and lightest materials in its category. This is why it is often used in race cars, aeroplanes, and the cases of high-end watches, most of which you can find on our website.
The interior design of a briefcase for watches
When looking at the inside of a watch case, the cushions are the most important thing to look at. Cushions that are easily removed let you get to your timepieces quickly and easily. Before you buy a watch briefcase, always make sure the size of the cushion matches the size of your wrist and watch bracelet. If not, you might want to order custom cushion sizes since you don't want a too tight or too loose fit to protect your watches and keep them in place. When we talk about security, a lock on a watch case makes your collection even safer, whether you want to keep your timepieces out of reach of your children at home or keep them safe while travelling. Lastly, keep an eye out for nice extras like extra compartments inside to keep your straps organized. These little things are what make the difference between a good watch case and a beautiful one for your watch collection.
Easy Rotation
You should keep the watches that you wear on a regular basis within easy reach. It is quite wonderful to have the option of keeping your whole collection in a single location designated specifically for that purpose. When you think about the works of art and workmanship that watches are, you'll realize that they have earned a prominent position in your house. Here is where watch accessories designed specifically for the house come into play.
A Closer Look at Kim Jong Un Watch Collection
Discover the enigmatic watch collection of North Korea's leader, Kim Jong Un....