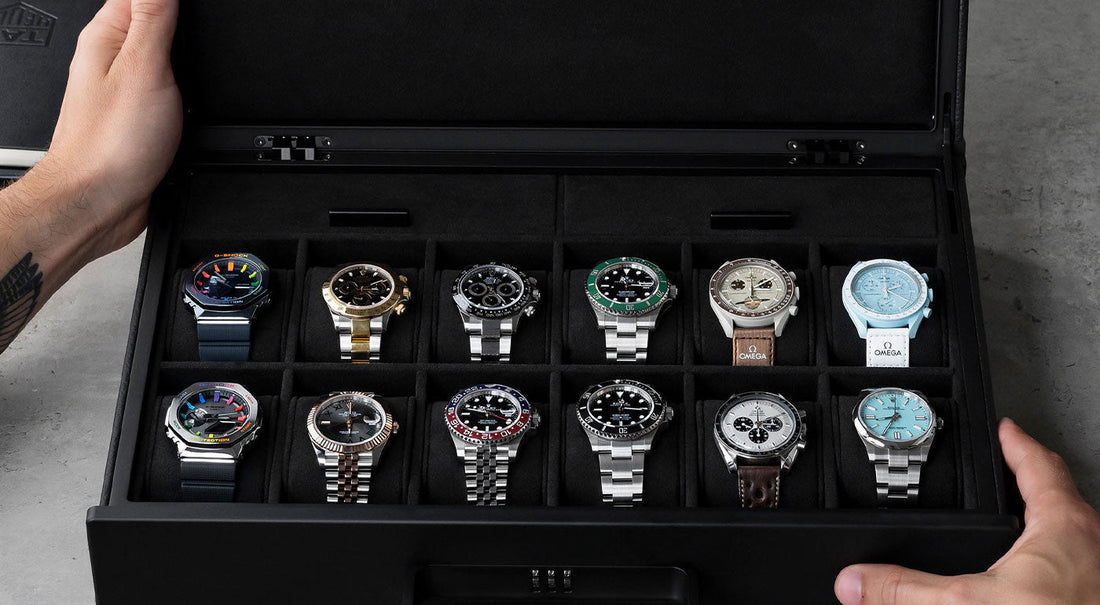 Where to Buy High End Watch Display Case
The right place to buy a high end watch display case determines the success of your shopping. Online suppliers help shoppers receive the best high end watch cases to serve their given needs. When you do find the best watch, getting the perfect watch case offers the highest level of protection to timeless masterpieces. This step is key to ensure your watch displays perfectly at home or in your workplace. If you struggle to find the best store to meet your needs, continue reading to learn more. 
How to Locate the Best Supplier of High-End Watch Display Case
High-Quality Watch Display Case
The best suppliers ensure they create the highest quality watch cases. At IFL, determining the quality of high end watch display cases is easy and satisfaction guaranteed. First, you must choose what material provides the best result. Whether that is carbon fibre, aluminium or leather, IFL provides them all. Buy a watch case that meets the highest quality, but is made to suit your given needs.
Quick Delivery of High End Watch Display Case
The right supplier delivers fast and ensures secure payment methods. Ask the store attendants about the payment methods and other issues related to the quality of the watches they sell. Furthermore, a supplier who is ready to offer the highest quality assures buyers' value for money. IFL provides a great FAQ for all customers. Go check it out here!
Fair Pricing of Watch Cases
What makes a fair price on a high end watch display case? This varies depending on the usage and material of the case. IFL offers many types of watch cases that fit any given need. This gives consumers a way to find the right price for the right occasion. Keep in mind what material you might enjoy, be it leather or aluminium. Best of all, IFL watch cases are hand made and come with a "Love it or money back" guarantee.
Check Out Online Reviews
Many buyers leave reviews after buying the watch cases. IFL uses Trustpilot to ensure consumers receive quick overviews of products already bought. This keeps an honest rapport with customers and ensures watch cases are of the highest quality. Also, we offer great customer support during the shopping experience.
Free Shipping
IFL offers free shipping on all high end watch display cases. We also provide an "at a glance" delivery time frame based on where you need the product shipped to. Additionally, we include Express Shipping for those in need of faster delivery times.
Our Top Pick
We have several high-end watch display cases, but the case we recommend below stands out. This case perfects the art of protecting watches at the home or office.
Black Mackenzie Watch Case 12
The Black Mackenzie Watch Case 12 stands out for all watch lovers and experts. Not only does it offer safe travel protection, but also provides a sophistication when displaying watches. Black Mackenzie is the perfect way to display your favourite watches. Apart from displaying watches, you can use the case to showcase your bracelets and other jewellery. High quality carbon fibre and aluminium construction make it very durable.
Rolex Day-Date Puzzle Dial - Which Celebrities Own It
These timepieces, available in white, rose, or yellow gold, feature jigsaw-inspired enamel...