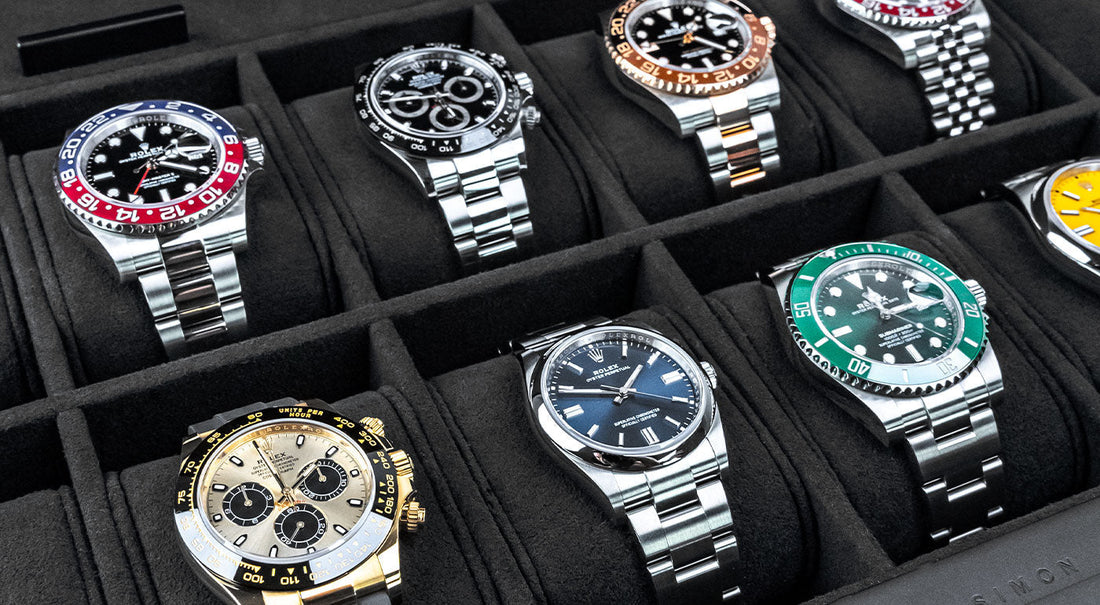 Finding the perfect 2 Watch Case
When you invest in a good watch, you want to keep it safe and secure. The best way to do this is with a watch case. They have a hard exterior to protect the watches from environmental elements and a soft interior to keep them looking new.
With a 2 watch case from IFLW, you have the chance to keep your timepieces looking sleek and beautiful for many years to come. This is the case whether you simply want to store them safely or protect them as you're on the move.
Why you should get a 2 watch case
Travel: When you're packing for a trip and need to minimize the space you need for your stuff, then packing clever is essential. Your precious watches don't have to suffer just because you're trying to fit a lot into your bag. Keep them safe, secure and protected in a 2 watch case.


Gift: If you want to buy someone who seems to have "everything", then a beautifully designed 2 watch case might be worth considering. This would be a luxurious gift that's uniquely theirs but also practical.


Starting a watch collection: Lovers of immaculately made timepieces are unlikely to stop at only owning one. But, when you're starting your collection, you'll still need good storage for your watches. A 2 watch case is perfect for elegantly displaying a growing collection.


The best IFLW 2 watch cases
There are many 2 watch case designs to choose from. That's because many designers and watchmakers want to give customers choices that best reflect their personalities. So, how do you pick the best 2 watch case for your needs?
Well, to start, the watch roll is a popular type of case for 2 watches. These are compact cases with a hard exterior and soft interior. They allow you to place 2 watches of any wrist size, then the simple clasp secures them shut. The watch roll fully opens, so you can comfortably remove or put in the watches. They also have enough space between them, so they don't rub against each other.
Now, let's take a look a some of the best 2 watch cases at IFLW.
Blue Camo Saffiano Watch Roll
Keep your watch's "ice" looking cool in a blue camo watch roll. The eye-catching camouflage pattern on the leather gives the case an expensive look, while the Alcantara®️ lining inside gives your watches a soft, cozy home.
Grey Saffiano Watch Roll
One colour that exudes understated elegance is grey. This 2 watch grey leather case is perfect for neatly placing in your travel bag or in a drawer for safekeeping. The beige Alcantara® suede lining is a true testament to ultra-luxury for this case.
Whether you want a 2 watch case just to keep your timepieces stored safe, or to easily carry around when travelling, you have plenty of choices from IFLW. They are all elegantly designed with attention paid to the tiniest details. You'll proudly carry yours around as you keep your precious watches safe.
Rolex Day-Date Puzzle Dial - Which Celebrities Own It
These timepieces, available in white, rose, or yellow gold, feature jigsaw-inspired enamel...