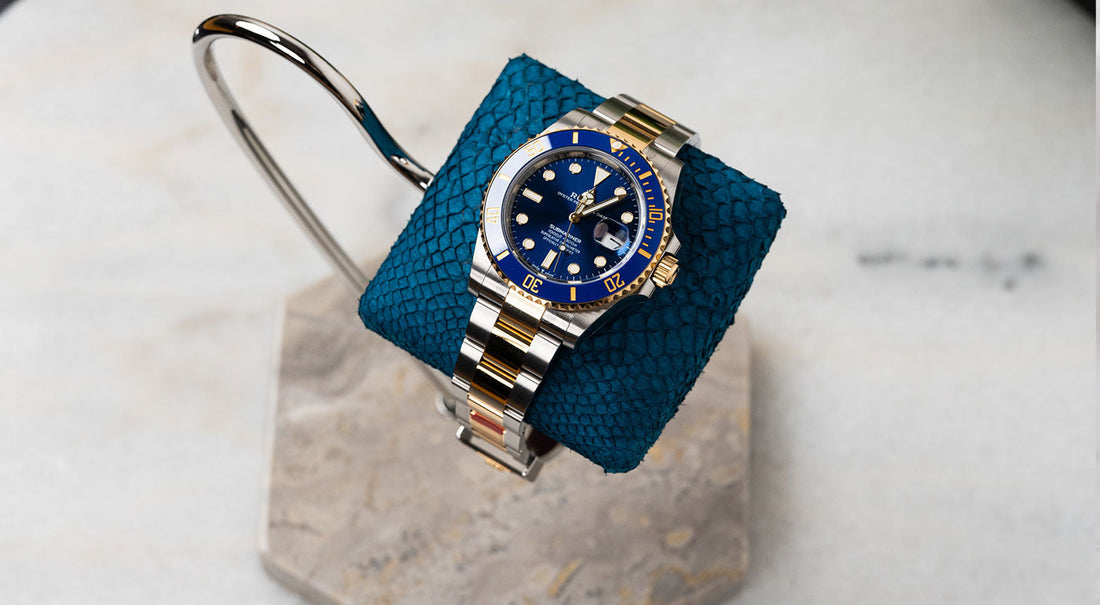 Mens Personalised Watch Stand
Watches are one of the most elegant accessories a person can own. Owing to this, it becomes extremely important to keep them safe and damage-free. A watch stand is an essential accessory that helps keep valuable timepieces safe and protected. Furthermore, it helps keep the watches free from dirt, scratches, or damage. If you are a watch enthusiast, then it is a great idea to have a personalized watch case. 
Moreover, it is a great idea to gift one to your father or husband. Life sometimes requires you to remove your cherished timepiece, so why not have your own watch stand to protect your watch from dents and needless wear and tear. Place it on your bedside, desk, or in your office. This mens personalised watch stand is meticulously handcrafted to protect your watch.
Consider a watch stand as a gift for an anniversary, bride's father, boss, or for anyone who wears watches.
What's the use of a mens personalised watch stand?
A mens personalised watch stand keeps your watch safe when not in use. Moreover, it can also help you show off your personal collection. So the stand can have a dual purpose.
Here are a few easy recommendations to assist you in selecting the best mens personalised watch stand.
Diameter of the watch
Always make sure to measure the diameter of the watch before choosing the stand. The diameter of a watch case is typically assessed from left to right along the outside border of the dial, ignoring the crown. This may not appear to be a big deal, but stand sizes vary based on whether you want to place a big or a small watch. Even though they have the same diameter, square, oval, round, and rectangular shaped designs appear different when wearing the watches.
Size of the watch and stand
The length and the width of a watch stand vary greatly between models. A smaller watch's stand length may be longer than that of a larger timepiece, and vice versa. This measurement has nothing to do with the lug width. The length between the right and left lugs influences the strap width that your watch will take. Although the watch stands come in similar sizes, it is always good to make sure that the watch's size is in sync with the stand. So the watch gets enough space on the stand.
Material of the stand
Marble Stand
The marble watch stand is a lovely and stylish way to show your watch. It is made of aesthetically pleasing marble and has a polished surface and rounded edges. Furthermore, the leather cushion complements the style wonderfully.
Robotic Stand
Robot watch stands are a new and stylish way to look after your watches. Such stands enable you to interact with the robot and adjust its arms, hands, and legs.
So, if you are a collector of valuable watches, make sure to invest in this amazing watch stand. Fortunately we offer a good collection of stands, so why not buy a mens personalised watch stand today? Give your watches a safe place to be, so that they remain free from scratches and unnecessary tears.
A Closer Look at Kim Jong Un Watch Collection
Discover the enigmatic watch collection of North Korea's leader, Kim Jong Un....