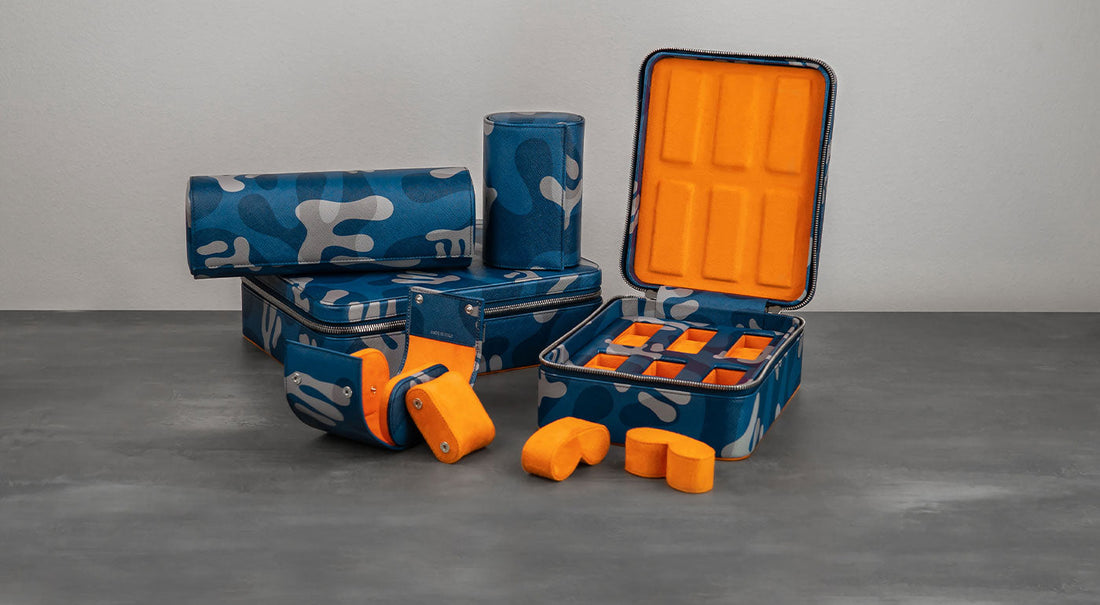 Portable watch case from IFL
After you have spent a significant amount of money on a nice watch (such as a Rolex, for example), the next step is to maintain it appropriately. To begin, you need to acquire an appropriate watch portable case.
Doing so is the surest approach to protecting your luxury watches from shards and cracks. In addition, it assists in protecting your watch from dust and debris, helping it keep its shine. However, before choosing the proper watch storage, you need to know precisely what you'll need it for.
Why a watch portable case from IFL
A watch portable case from IFL can provide a practical option for storing your beloved wristwatch in the comfort of your home and when travelling. It will assist in preventing dust and scratches from accumulating on them.
Naturally, if you have a variety of expensive watches, you'll require one of the IFL watch portable cases. They are the best watch cases to keep your watch wound and ticking. These cases are available in a variety of colours and styles.
Because it is lightweight, the IFL watch portable case is an excellent choice for use when travelling. Whether you are a dedicated collector of luxury watches or have one or two watches that hold special meaning, you must protect your collection.
Each watch has its portable casing, and inside each case are flexible and detachable watch cushions. The perfect blend of design and function enables you to easily remove and change your watches while they are still contained within the case.
Taking a wristwatch with you on a trip might be hazardous, particularly if you are transporting many watches, but using a portable case makes the experience much less stressful.
Your timepieces may remain safe and sound inside a sturdy watch portable case while you are on the road. Keeping them in one location and tidy will ensure that they are much harder to lose or damage.
IFL watch portable case durability
The soft watch portable case is made from leather or suede, meaning that it will prevent your watches from becoming scratched while also keeping them organized. Not only does the body of the watch portable case exude elegance, but it also serves a practical purpose. The components are impervious to moisture and scratches and have an exceptionally extended lifespan. Because of these characteristics, the item is convenient for travel and storage.
Construction of IFL watch portable case
The IFL watch portable case has a protective barrier preventing the watches from getting too close. This barrier provides the maximum protection of one cushion for each watch. Because the watch case can be opened and closed with the same clip, your timepieces may be retrieved quickly and easily at any moment.
A flexible and readily moulded cushion is employed when creating watch portable casings. The watch could feel loose when worn around the pillow on bigger wrists. Whenever the case is securely closed, there won't be any place for the timepieces to move around. Their safety is guaranteed a well as assured!
Rolex Day-Date Puzzle Dial - Which Celebrities Own It
These timepieces, available in white, rose, or yellow gold, feature jigsaw-inspired enamel...