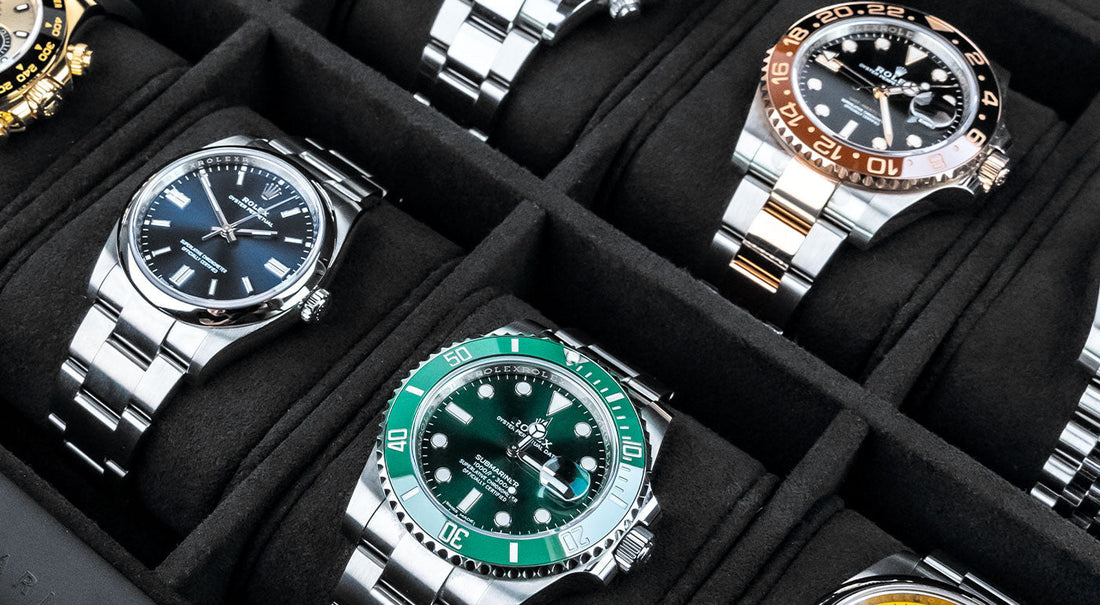 Time flies when you're having fun. However, these days, time seems to fly by faster. There are appointments to keep, deadlines to meet, and hours spent relaxing in whatever way you enjoy. As such, we all need to find our own solutions to keep on top of the hours. Many people keep track of their time in a simple and appealing way that adds flair and practicality to almost any outfit. Have you guessed how they do it? They wear a watch! 
Wearing a watch has been a universal fashion choice for as long as it has been possible to fasten one to your wrist. The reasons for this are very simple. Watches can be elegant, or they can be glitzy. They can be minimalist, or they can be chunky and bold. Some are built for luxury, while others are built to last. But whatever your watch might be, it is surely one of your most practical tools. 
However, it is important to keep your watch safe. To do this, you should care for it just as you would for any other of your prized possessions. After all, a watch is not just an instrument; it is a piece of jewellery.
How can I protect my Watch?
Even the most durable or expensive watch can be damaged, scratched, or broken, if it is simply left around the house. What's more, it is not hard to lose or misplace your watch when you aren't wearing it. The best way to deal with this problem is to keep your watch in a safe place. However, why keep your watch hidden in a drawer, or locked away in a safe? With a watch case, you can store your watch securely and stylishly, and even keep it on display. A watch case can make a fantastic household ornament.
But wait – what if you own more than one watch? Do you have to buy separate watch cases? Here at IFL watches, we have a solution. With a Marine Mackenzie watch case 12 slot, you can store an impressive 12 watches at any given time. Its slick Alcantara®️ leather even adds an element of chic à la Français. Watches can suit different occasions. The watch that works well with your finest evening wear might not do so well when you are doing the gardening. As such, you may choose to have any number of watches to fit your different interests and activities. Not to mention to pull together a couple of different outfits.
Conclusion
Keeping track of time has never been easier for watch wearers. With all the various options of form, material, durability and cost, there are almost too many watches to choose from. Now, you don't have to. With a 12 slot watch case, you can store a wide range of different watches safely and stylishly. Display them in your sleek watch case, then remove one or the other to pair with your favourite outfits. Our watch cases are aluminium and carbon fibre, with a pin-lock for extra security. With two extra compartments, you can store your other jewellery and accessories. Never lose track of time again, with our 12 slot watch case.
Rolex Day-Date Puzzle Dial - Which Celebrities Own It
These timepieces, available in white, rose, or yellow gold, feature jigsaw-inspired enamel...