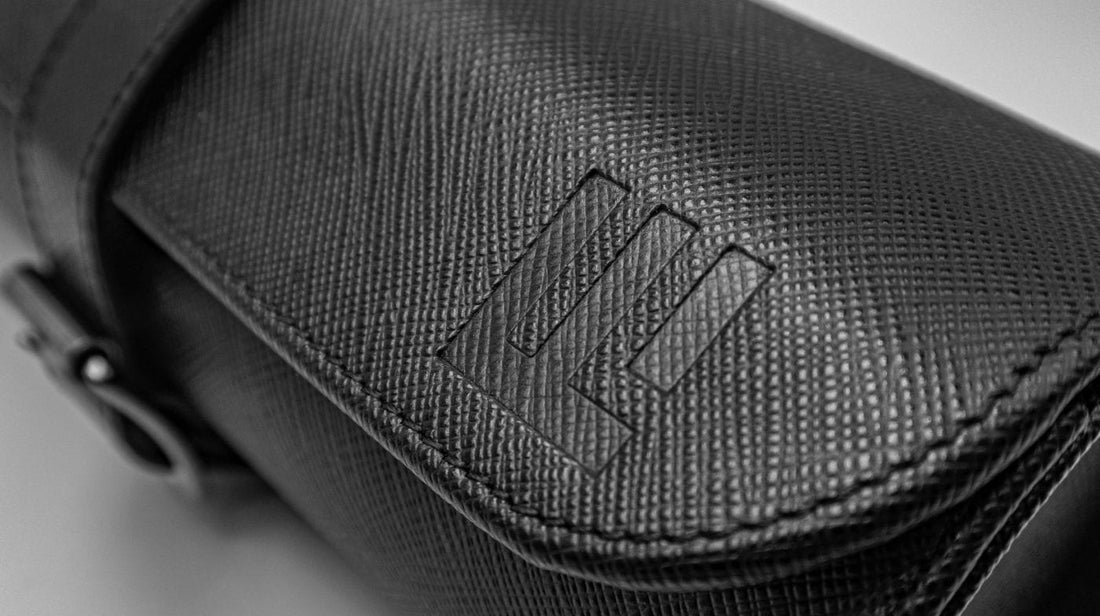 What is Saffiano Leather?
As with most things in life, not all materials are born equal. From the materials in the clothes we wear to the materials in the products we use, each material is unique. With that being said, most materials even have discrepancies within their own category. Let's talk about Saffiano Leather and what makes it ideal for our watch rolls. 
Leather is probably the best example of one of these materials. From cheap bonded leather to the softest of full grain calf leathers and everything in between. One of the highest quality types of leather around is genuine Saffiano leather. Made from full grain calf leather, it is the perfect material for making any luxury product such as, most famously, handbags, wallets and now, our luxury leather watch roll.
Saffiano leather can trace its origin to Mario Prada, the founder of the famous Italian fashion house. Prada created the diagonal and cross-hatch pattern that when applied to full grain calf leather would create Saffiano leather. After patenting Saffiano leather and using it as a signature of his brand, it became emblematic of prestige and high-end luxury goods.
After the patent expired, it was widely adopted by other brands for its multiple benefits as a luxury material. Due to its waxy finish and cross-hatch design, Saffiano leather has several advantages that run-of-the-mill leather doesn't have. Saffiano leather is highly durable, scratch-resistant, can repel water and stains and as such is easy to clean. Least of all, it is absolutely unmistakable as a hallmark of a quality leather product.
We have decided to bring this innovative material to our watch case line. Handmade in Tuscany, Italy they make for the best travel watch roll for transporting and storing watches when on the go. With this Saffiano leather exterior, a detachable Alcantra® suede cushion and snap-buttons for ease-of-use our watch rolls are unique. As our watch rolls are made to survive the trials and tribulations of travel, you can rest assured that your watches will be safe in our luxury watch rolls, and that the roll itself will stay in perfect condition. 
Rolex Day-Date Puzzle Dial - Which Celebrities Own It
These timepieces, available in white, rose, or yellow gold, feature jigsaw-inspired enamel...