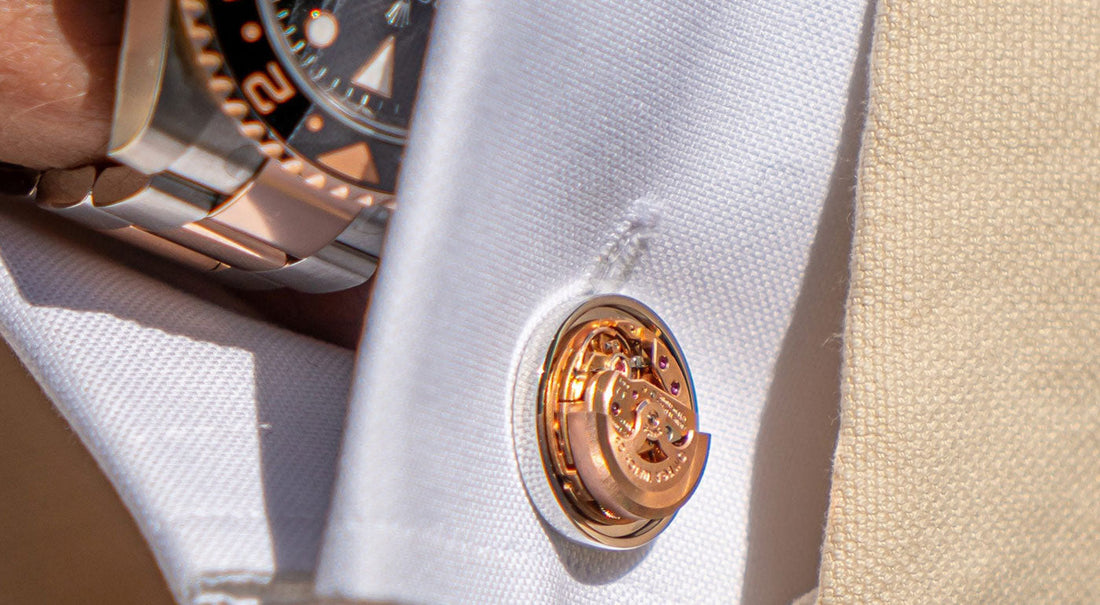 What's a good Father's day gift?
Every year between occasions like birthdays, Christmas and Father's Day we search to get the most important man in our lives a gift that they will enjoy, a gift that they can be proud to own and a gift that will remind them of how cherished they are by their loved ones. After all, it's hard to get a man that has everything, something new, something that will fit their tastes and speak to their interests. However, one gift idea that achieves all of this and then some is our watch movement cufflinks.
Watch Movement Cufflinks
Aside from being able to match his watch, and showcasing an interest in a way that a watch just cannot by itself, our mechanical watch movement cufflinks are beautifully crafted pieces of mechanical jewellery.
With their blend of materials, various finishes and manufacturing techniques, and their intrinsic obscurity – they catch the eye without being over the top. The engineering excellence that went into creating these movements and the painstaking refurbishment process to turn them into cufflinks lends itself to the aesthetic beauty of these cufflinks that an ordinary piece of jewellery lacks. Just like jewellery, these cufflinks attract the eye, but in a far classier and more understated way.
Get your father something that he can wear with pride this Father's Day, something he can wear knowing he has what most others don't, with our watch movement cufflinks.
Rolex Day-Date Puzzle Dial - Which Celebrities Own It
These timepieces, available in white, rose, or yellow gold, feature jigsaw-inspired enamel...