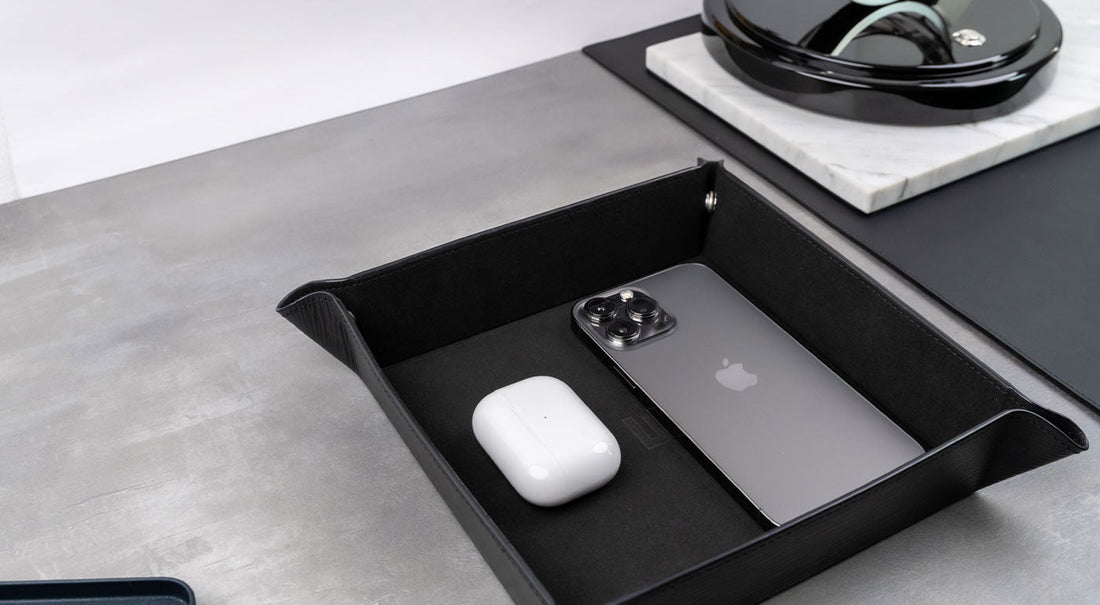 It's the details that make a beautifully appointed home a joy to live in. Well-designed furnishings and naturally-lit spaces are complemented by the small accent points that add an extra touch of comfort.
We know that the same care that goes into choosing accessories for a home also goes into dressing with style and class. That's why no home is complete without a valet tray Australia, Europe, or anywhere in the world!
Elegantly stylish and infinitely useful, a valet case is at its best when it is simplistic in design, but made with high-quality materials to keep precious items safe from damage.
IFL Watches valet cases fit perfectly in any bedroom, bathroom, or foyer, where they will safeguard sundry items such as cufflinks, money clips, jewelry, and of course, watches, from loss or damage.
Devilishly stylish
A valet tray is a necessary luxury item in any household, where one may want to display rings or cufflinks, bracelets or earrings. Casually discreet, many valet trays come in either neutral taupe or gorgeous blue to subtly complete any decorating scheme.
For the discerning client, IFL Watches provide the perfect blend of form and function, with their geometric simplicity and buttery-soft materials. This statement item has been hand-stitched in Italy and will be with you for decades to come.
The outside leather can be either sumptuous Epi or durable Epsom, while the interiors are the uniquely soft and protective Alcantara fabric. PRYM snap buttons magnetically hold the corners in place, creating a striking shape that also folds flat for easy packing and travel needs. Our range includes two different sizes, and both can be acquired together as a set to keep the home accessories as coordinated as your outfits.
Keep the value in valuables
Whether as a place to keep your watch from harm during overnights in a hotel or as a long-term solution for keys and pocket clutter that need a place to go as you undress, a valet tray is a lovely solution for protecting both furniture and precious items from damage.
Cufflinks that were gifted on a special anniversary, a tie pin that was a retirement gift from colleagues, or a money clip with an important engraving are all examples of the types of things that can be easily lost. Or perhaps, tossed carelessly onto a delicate surface, leading to scratches or dents in dresser tops or the items themselves. Placing these items into a valet tray made of soft Alcantara and leather means that both the sideboard and the valuables remain pristine.
Gift a statement
Weddings, retirements, the birth of a child… all are occasions worth celebrating and commemorating. For someone who has class, style, takes great pride in their appearance, and looks after their possessions, IFLW recommends this unique gift. Valet tray Australia and other non-European territories can all find this wonderful homage to functional style.
Wherever you roam, travel, or stay, remember to always pack an IFLW valet tray to keep your timeless timepiece as eye-catching as the day you bought it.
Rolex Day-Date Puzzle Dial - Which Celebrities Own It
These timepieces, available in white, rose, or yellow gold, feature jigsaw-inspired enamel...